YOU ARE $100.00 AWAY FROM FREE U.S. SHIPPING!





+2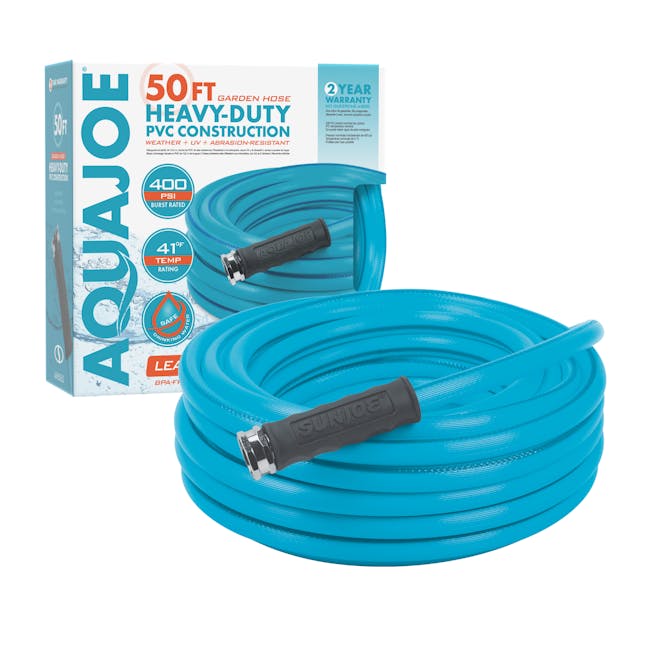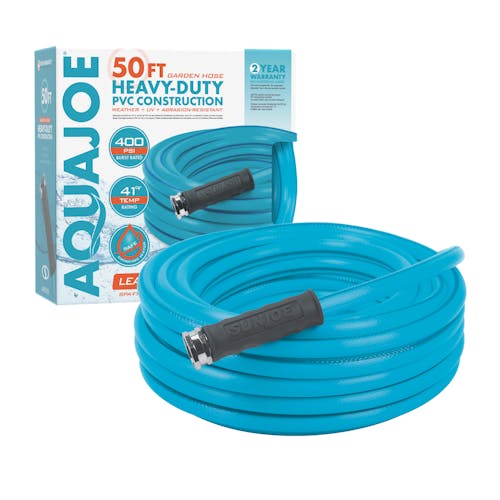 2 YEAR WARRANTY
ADD A PROTECTION PLAN:
There is a newer model of this item:

There is a newer model of this item:
Aqua Joe AJHD120-58 Heavy Duty Garden Hose | 120 ft | 5/8 in | Kink Resistant
GO LONG! Take the water where you want it with the AQUA JOE heavy-duty garden hose. The 5/8-inch flow, kink-resistant 50' hose features durable zinc fittings for secure, leak-proof connections plus a protective bend-restrictor sleeve for uninterrupted flow. Constructed of rugged, kink- resistant high-grade PVC for maximum durability and performance. Lead-free, phthalate-free and BPA-free.  Perfect for watering the flowers, washing the car, rinsing patio furniture or connecting to a lawn sprinkler. 
Features
Lead-free, Phthalate-free, and BPA-free
Constructed of heavy-duty PVC material
Durable, leak-proof zinc fittings
Bend restrictor sleeve for uninterrupted flow
Great for yard garden: water the lawn and plants, wash the car and deck, rinse patio furniture